A Joyful Marriage - Week 39
By Amy Miller
I've been recovering from Sinus Surgery #2 the past week, and going into it I didn't think I would have a lot to feel joyous about because the first surgery's recovery was horrible. However, the surgery itself went so well, and the recovery afterward was so well that I didn't need to use painkillers hardly. That's a huge win in my book. And even though I experienced a lot of pain a week later due to airplane air pressure, I'm still feeling joy that I was able to recover as well as I did!
I'm especially joyous that I was feeling well enough to enjoy our main activity while in Austin, Texas for my husband's work! (I know, an inconvenient time for me to do my surgery but doc approved it and I was impatient for relief haha.) Probably my favorite activity we did was the electric bike tour! We had never been on electric bikes so this was really fun to experience a first together. We rode around downtown Austin, and along the Colorado River, some of it through sprinkling rain which was really nice actually.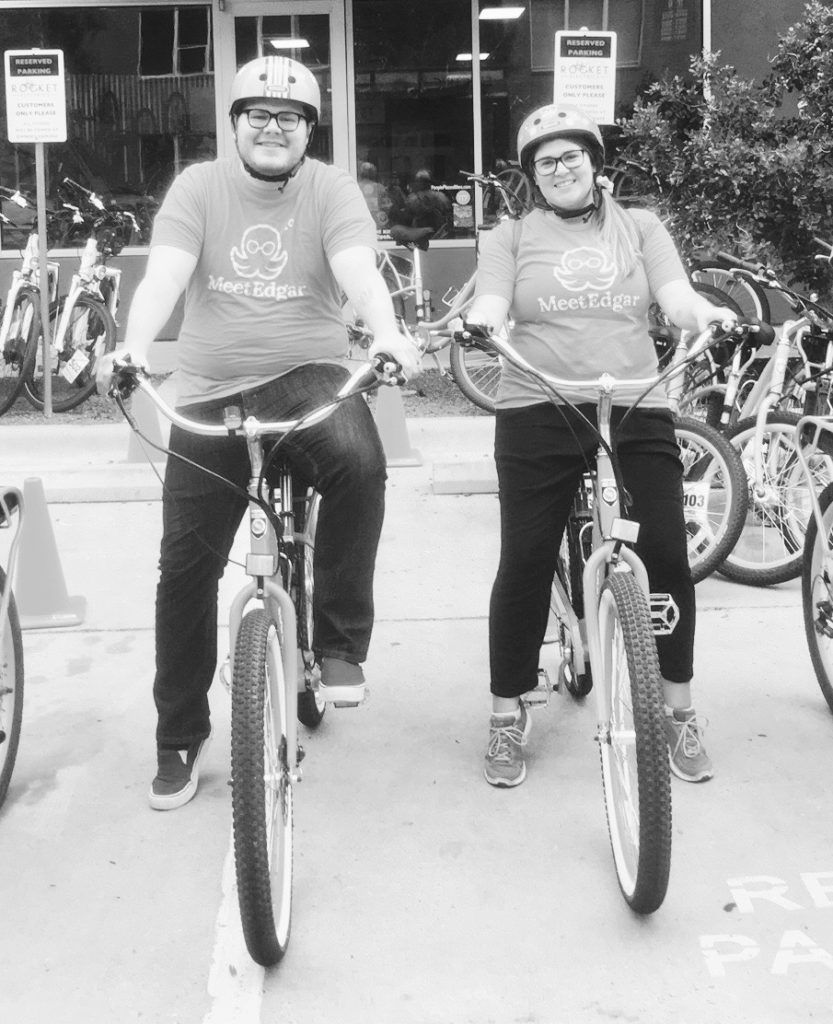 My favorite part was how much the electric bikes reminded me of the scooter I used to own and loved so much! And sadly I only have a few pictures with it! Here's one for proof that I was pretty cool.