Cafe Rio Date Night Giveaway
By Amy Miller
***GIVEAWAY CLOSED***
Many of our summer nights lately have consisted of take-out dinner. Somehow it's mostly Mexican food, too, which means Cafe Rio :) We like going to the restaurant itself occasionally but sometimes we are just too pooped from the day, and just want to eat it at home while we watch Monk :) Know what I'm saying?! There's been a big question apparently of what the masses prefer: their new Spicy Green Chile Pork, or their classic Sweet Pork.  You can tell from the pictures which one we chose. YUM! (Except for it's not as spicy as they advertise, and I'm even super sensitive to heat right now. It's mostly just got a great flavor to it). Some would say it's nice to try something new :)
[caption id="attachment_5683" align="aligncenter" width="589"]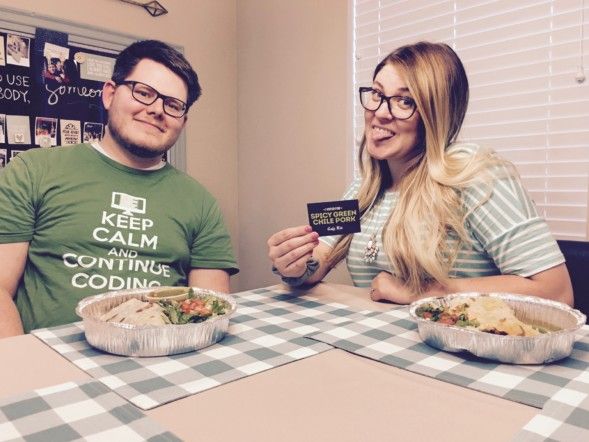 we shared our reactions at different times lol[/caption]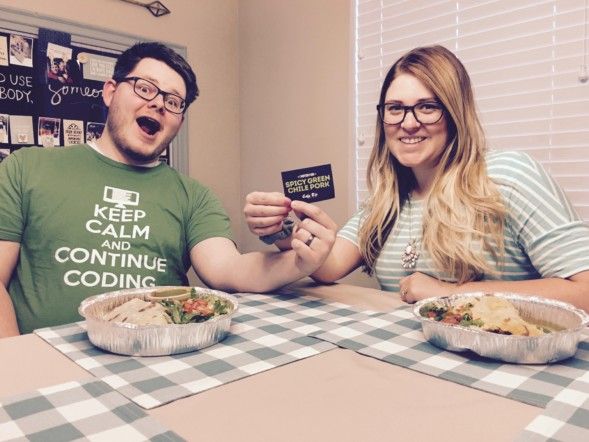 Since we love this classic dinner date, I wanted to give away your own Cafe Rio dinner date! Going out to eat can just be the prelude to the rest of your date festivities :) And guess what? I'm giving this prize to TWO couples!
---
PRIZE: Two free meals at any Cafe Rio, INCLUDING the drink because you gots to have that mint limeade or horchata, right? Each prize set includes one golden free meal card, AND a t-shirt that has a free meal on the tag! (1) prize will be given away here on my blog, and (1) prize will be given away on instagram (@freshlymarried) Feel free to enter for both!
HOW TO ENTER: To enter on instagram, go there to my page to see those rules (@freshlymarried)! To enter here on my blog, do at least one of the following:
Leave a comment on your favorite blog post, telling me why you like it (You can comment as many times as you want for additional entries)
Subscribe to my newsletter if you haven't already
TIMELINE: Begins now Tuesday, August 9 and closes Friday, August 12th at midnight MST. Winners will be announced on their respective platforms on Saturday, August 13th.
RULES: Must be 18 or older to enter, and resident of the Continental U.S.
Good luck! And if you're needing some other date night ideas, refer to my awesome MASTER LIST.
---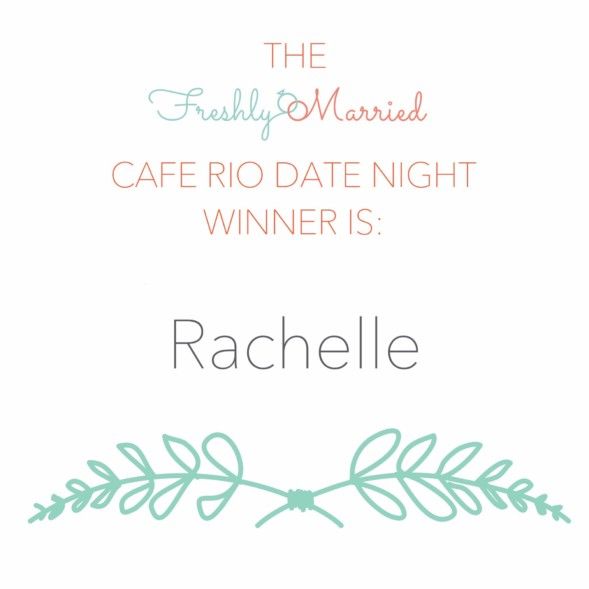 Thanks to everyone who participated! I loved hearing your thoughts on blog post topics, and hopefully that it has helped! Stay tuned for more great date night giveaways to come!!