#freshdatenights Giveaway: $75 Amazon Gift Card!
By Amy Miller
I had a good luck charm apparently for this St. Patricks Day because I "won" some amazing seats to the Jazz game that night! I say "won" because an old friend couldn't use them so they did a little drawing for people interested and I got them :) What's better than a fun date night to an NBA game? A FREE ONE, haha. It was double-y awesome because Trevor and I had never been to a game together yet. So we got something checked off our bucket list!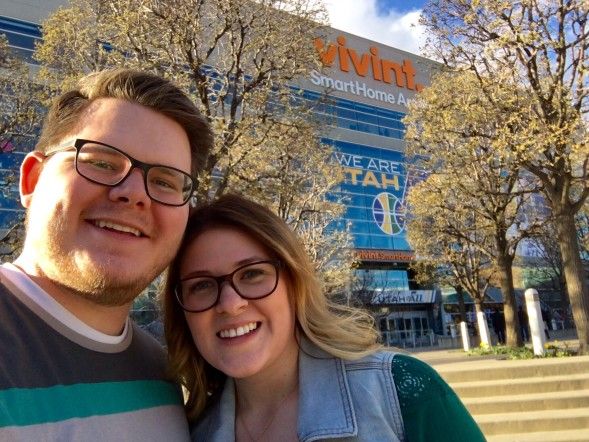 ---
Since I was in a winning mood, and because I love encouraging date nights for couples, I wanted to give my readers a chance to win something too! For the March #freshdatenights giveaway, you can enter to win a $75 Amazon gift card for you to apply towards any and all date night possibilities!!! That means getting treats and movies for a date in, fondue pots for a tasty dessert, gear for camping under the stars, lingerie for a sexy night, WHATEVER! Again, the possibilities are endless with this prize! It also comes with some Freshly Married goodies :)
March #Freshdatenights giveaway
[caption id="attachment_4800" align="aligncenter" width="589"]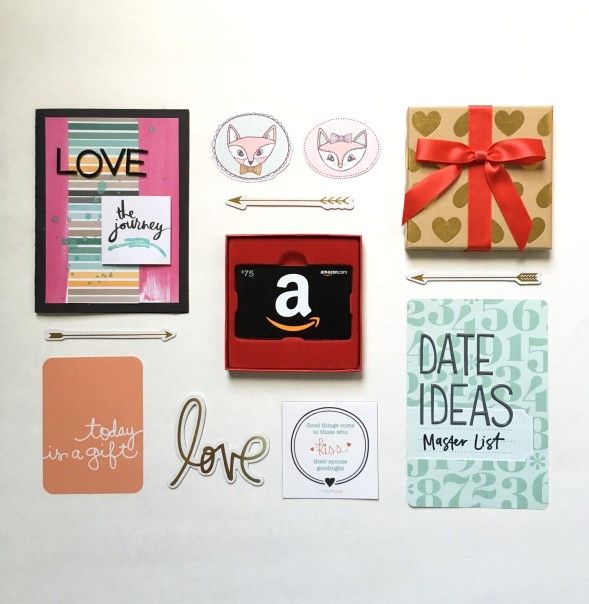 $75 AMAZON GIFT CARD, HANDMADE CARd from me to you (BECAUSE OF THE CRAFTER INSIDE ME). A COPY OF THE FRESHLY MARRIED MASTER LIST OF DATE NIGHT IDEAS, A HANDFUL OF CUTE CARDS FOR SENDING LOVE NOTES TO EACH OTHER, AND A MAGNET OF ONE OF OUR FAVORITE FRESHLY MARRIED QUOTES :)[/caption]
---
This giveaway is happening on our instagram, so in order to participate you need to be following us (@freshlymarried). It's got just 3 simples steps to enter:
Make sure you are following our instagram account
Comment on the insta post what kind of date you would use the gift card for
Tag 2 friends who would want to enter this giveaway as well (I suggest one to be your spouse to double your chances!)
*Giveaway is limited to entrants inside of the continental U.S. only*
(Per Instagram rules, we must mention this is in no way sponsored, administered, or associated with Instagram, Inc. By entering, entrants confirm they are 13+ years of age, release Instagram of responsibility, and agree to Instagram's term of use.)
---
(GIVEAWAY ENDed MARCH 20TH)
WINNER OF THIS GIVEAWAY: @BRITTANYTHORNOCK!!!