Scissors and Glue
By Amy Miller
For more than 11 years I have kept a quote book, where I have written down any intuitive thoughts, quotes, lyrics, speeches, movie lines, or any other words that I have found meaningful. I'm very passionate about finding them, as they inspire, and encourage, me. I love relating some of these to my own life, and so I wanted to share this one
I love relating some of these to my own life, and so I wanted to share this one that is very significant to Trevor and I. The words come from one of our favorite songs, of one of our favorite bands – "Next To Me," by Sleeping At Last. This guy has given us multiple songs that have become the soundtrack to our love story, so of course, I have to share!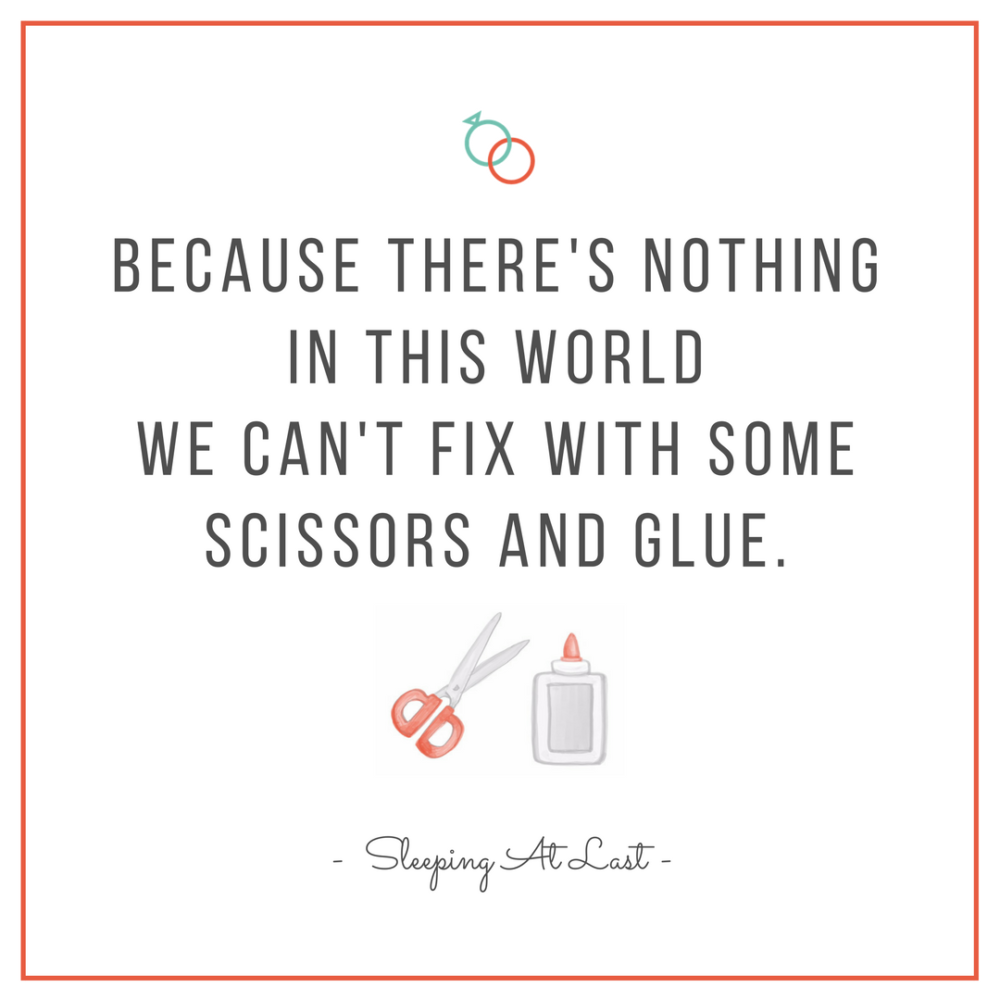 ---
What scissors and glue Symbolize
I guess you could look at this statement and feel that it's a naive perspective to think that everything can be fixed this way, but at the same time, I think it makes sense. Of course, we will make mistakes in our marriages, and we can't take them back. However. we can try to make up for it, and do our best to put things back the way they were. Because even with scissors and glue, it's impossible to repair something in its exact original state, but at least we can try.
The other interpretation I have with these lyrics, is what the scissors and glue actually are. I think they symbolize selflessness and service. These are the ultimate tools to fixing a bad situation, as they can lead to forgiveness, in my opinion. I see this in my own relationships because when I have wronged someone, I make up for it by putting their needs before mine, and doing little things to show them how much I love them. With Trevor and I, that always mends the situation.
Scissors and glue. I think every couple should go into a marriage with these two things handy, knowing that mistakes will come up, and repairs will need to be made.